We lose money on each sample package, but we really want you to try it for yourself before committing. We are certain that you will love it and come back for more.
Active Botanical Booster Serum | 1-week treatment sample
Real Time
20
Visitor Right Now
PRODUCT INFORMATION
How to use (morning & night)
Ingredients
Benefits for the skin
Effectiveness & Guarantee
PRODUCT INFORMATION
If you ever wondered if there is a problem solver out there that can really impact the health and appearance of your skin, if you ever had to wear more make up just to hide imperfections that appeared overnight for no apparent reason, if you ever had a reaction to unnatural skin care products and can't find the one. Lafassia skin booster was made for you. 
Wholesome organic science to make you believe in good skin care products again. Each drop packed with antioxidants and amino acids to transform your skin.
How to use (morning & night)
General application
Begin by purifying and preparing your skin. Place a few drops of serum in the palms of your hands, gently rub your palms together to activate your serum. Gradually push and press against your skin in a progressive massaging motion; treating face, neck and décolleté - focusing on problem areas. The pure botanical goodness will absorb quickly within your skin, instantly boosting your appearance and only leaving behind a youthful glow. Minimizing the look of redness as well as providing powerful anti-inflammatory and antioxidant benefits.
This serum should be used alone or as the last step in your skincare routine.
Daily Application
When applying Lafassia Serum in the morning, it is highly beneficial to massage the serum well into the skin. Promoting blood circulation and properly preparing skin for these specific benefits. Enjoy a youthful daily glow, and an improved skin appearance with a new regained firmness and a more revived complexion. Use it as a natural dewy highlighter and/or a spot treatment in any affected areas to eliminate dryness throughout the day. Lafassia Skin Booster works well with makeup, apply when needed to achieve flawless, silky smooth finish.
Night Application
Night time is a natural cycle for skin healing, it's when cells regenerate and new tissues begin to grow. It is a crucial time to provide your skin with Actives that will boost its ability to repair and accelerate the cell renewal process. Providing your skin with all that it needs to look and feel better in the morning. Lafassia Active Booster is made of soothing restorative and nutrient-rich actives. It strengthens the skin's barrier, initiating necessary recovery from the daily epidermal stressors and clear up accumulated build up.
Ingredients
Grape seed oil* (Vitis Vinifera), Argan oil*** (Argania Spinosa Kernel Oil), Sweet Almond* (Prunus Amygdalus Dulcis), Calendula Flower** (Calendula Officinalis), Sesame Seed Oil* (Sesamum Indicum), Sea Buckthorn Oil* (Hippophae Rhamnoides), Jojoba seed oil* (Simmondsia Chinensis), Prickly pear/Cactus oil* (Opuntia ficus-indica), Tamanu oil* (Calophyllum Inophyllum) Oil, Turmeric essential oil** (Curcuma Longa) Ylang Ylang essential oil* (Cananga Odorata), Frankincense essential oil* (Boswellia Serrata) + Citral, Citronella, Geraniol, Dextro-limonene. *** ECOCERT certified *Certified Organic ** Wild harvested + Elements of essential oils
Benefits for the skin
Regardless of your age and skin condition, Lafassia promotes smooth and healthy beautiful looking skin without fail. Treating "everyday" skin problem(s), and providing relief to your most severe/pressing skin conditions, Lafassia is the beauty companion you won't be able to live without, once you discover what it can do for you.
Smooth & luminous glow with boosting effects and accelerated collagen production
Combat acne, neutralize redness and inflammation
Strengthen skin's barrier, healing sensitive and reactive skin
Improve skin micro-texture, bumps, roughness and irregularities
Age Defense - Rejuvenate damaged and mature skin
Completely eliminate dryness, irritation and flare ups
Detoxify skin, banish impurities and T-zone congestion
Smooth lifting effect, reduce the appearance of fine lines and wrinkles
Treat dullness and puffiness with anti-fatigue complex
Provides fast relief and healing. Helps treat skin conditions such as: psoriasis, eczema, folliculitis
Combat free-radicals and terminate the chain reaction before vital damage
Brighten complexion, reduce discolouration and hyperpigmentation
Heals scars and stretch marks
Increases skin's tolerance to extreme weather conditions and oxidative stress.
Harmonizes skin with UV rays
Effectiveness & Guarantee
Depending on your skin issue or what you are trying to treat, results vary from an overnight new found glow, to a total skin transformation in 14 days and up to two months for eczema control in some severe cases. We are not Dermatologists and we can not claim to heal skin disorders such as Eczema and Psoriasis. Please consult your doctor. We are a natural skincare enthusiasts that believe in the power of plant healing and alternative medicine.
We're confident you will see a healthier, revitalized skin in 14 days. Guaranteed or your money back.
Nearly 95% reported that skin looked visibly healthier and smoother after just 2 weeks.
82% saw reduction of redness after just one week.
92% reported that skin looked plump and more radiant after just 2 weeks.
ACTIVE BOTANICAL BOOSTER SERUM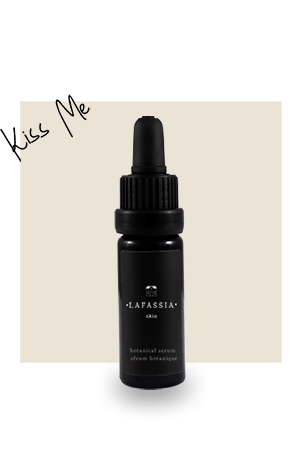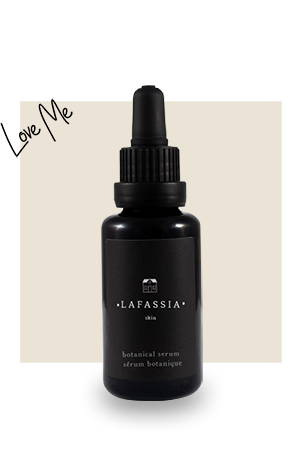 4-MONTH TREATMENT
(30 ML)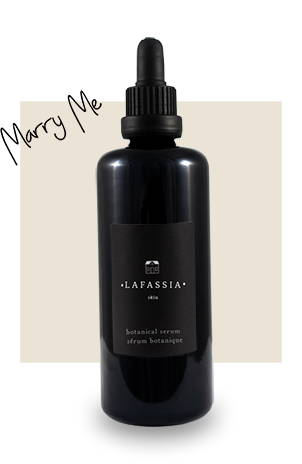 12-MONTH TREATMENT
(100 ML)
Have any questions? We would love to hear from you.